At the beginning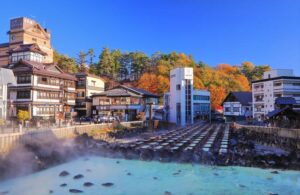 There are many tourist resources in Gunma prefecture, including rich nature, hot springs, and historical sites. Places such as Kusatsu Onsen, Mount Akagi, Ikaho Onsen, and Mount Myogi are popular among foreign tourists because they allow visitors to experience the beauty of Japanese culture, tradition, and nature.
Furthermore, Gunma prefecture has good access from Tokyo, making it a popular destination for day trips and short-term stays. Many foreign tourists visit Gunma prefecture in combination with Tokyo, the capital of Japan, to fully enjoy the charm of Japan. Gunma prefecture has many attractive tourist spots to experience nature, history, and culture, making it a valuable destination for foreign tourists.
1. waffle RESTO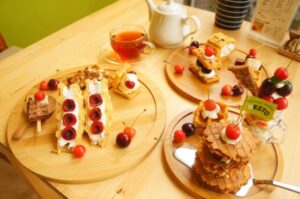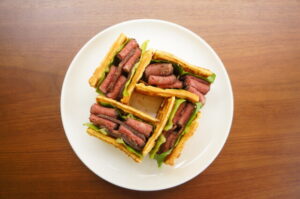 Store Information
This is a popular American waffle specialty shop that has been featured in many media such as magazines and newspapers. The most popular item is the American waffle parfait, which comes in a normal parfait and a premium parfait that changes with the seasons and is very cute and Instagram-worthy! The waffles are fluffy and delicious, and the fruits are fresh and tasty! This is also a must-visit shop when you come to Gunma!
As the shop will close if they run out of waffles, it is recommended to make a reservation before visiting. It seems that you can also make a reservation in English on Instagram.English menus are also available, making it convenient for tourists to use! Payment can also be made by credit card.
The product in the photo is an afternoon tea set. Please make a reservation at least 3 days in advance.
It's in front of Ino Station, but it's a short walk from the ticket gate. It's a stylish sweets shop, so is it a bit of a hurdle for an uncle to enter alone? I was the only one in the store because it was out of time, about 14:00 on weekdays. Several women came to the store on the way. After all, it is mainly for female customers.

This time, the waffle plate is a drink set. The toppings are seasonal fruits, bananas, fresh cream, and maple syrup. Drink at Darjeeling.
I had Darjeeling straight. It was sweetened and very delicious. It feels like it's been toasted.
The surprise was the waffles. In my experience so far, I imagined something hard, but it is fluffy and soft. It looked like pancakes.
It was very delicious when eaten with fresh fruit and moderately sweet whipped cream. It went very well with fluffy waffles.

It was a shop where you can enjoy delicious tea and waffles.
Address
178-16 Ino-cho, Takasaki-shi, Gunma-ken
Business Hours
11:00 AM to 5:00 PM (until sold out of waffles)
Regular Holidays
Irregular holidays.
You can make a reservation through Instagram in English. Please switch the language to English
2.松島屋 Matsushimaya - Mizusawa Udon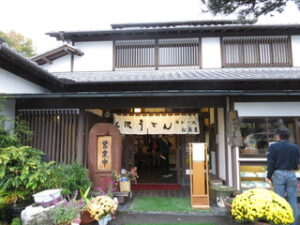 Store Information
"Matsushimaya - Mizusawa Udon" is a popular restaurant located on the Mizusawa Udon Street in Ikaho-machi, where many celebrities also visit.
One of the famous Gunma gourmet foods is Mizusawa Udon.
Mizusawa Udon Street is located near Ikaho Onsen town.
Surprisingly, many udon shops line up continuously along the street.
When I arrived around 10:30 am, many shops were already open.
With a total of 160 seats including tatami mat rooms, this restaurant is suitable for large groups as well. There is also a parking lot available, making it accessible for customers arriving by car. Their recommended dish, "Zaru Udon", is popular for its smooth texture.
By choosing the "Special Zaru Set", customers can enjoy five different dipping sauces including soy sauce, mountain vegetables, yam, nameko mushrooms, and sesame. Each sauce offers a different taste experience, allowing customers to savor a variety of flavors.
It seems to be called Mizusawa Udon Street, and there are several shops that serve udon in the same way. I didn't know where to go, so I chose the first hit for the time being.
After the hustle and bustle was over, he was a little tired.
The joy of eating delicious udon with friends in a detached house with a historical feeling. It is also preferable to have one dish from noon.
I didn't have a plan for eating out this time, and I came here on the recommendation of a friend, but it was pretty good
Address
195-2 Mizusawa, Ikaho-machi, Shibukawa-shi, Gunma

Business Hours
Weekdays: 10:00am - 3:30pm (Last order at 2:50pm)
Weekends and holidays: 10:00am - 4:00pm (Last order at 3:20pm)
Regular Holidays
TEL
3.峠の釜めし本舗 群馬の台所 Pass Kama Meshi Honpo Oginoya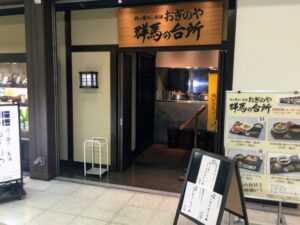 Store Information
This famous restaurant has appeared in many media outlets, and there are several locations in Gunma prefecture. If you're going on a sightseeing trip, I recommend the location inside Takasaki Station.
Oginoya is an izakaya (Japanese pub) famous for its Kamameshi (rice cooked in a small pot) at the pass. It may be a bit difficult to find as it is located on the back side of the station concourse. The menu mainly features set meals that come with Kamameshi, and they also offer a variety of a la carte dishes and local sake. The pickles are served in the same pot as the Kamameshi. They also have various teishoku (set meals), so it's convenient for lunch as well
Boiled dried shiitake mushrooms, bamboo shoots, apricots boiled in syrup, minced red ginger, chicken, burdock root, chestnuts boiled in candied root, quail eggs, green peas, and a total of 9 items.

Well, what should we start with?
Let's start with boiled dried shiitake mushrooms.
Paku, mumble, mumble... Is delicious.

As for the rice, carefully selected Koshihikari rice is cooked in-house with Rishiri kelp and a secret soup stock, so you can feel the deep flavor.

The cooking condition is soft.
Perhaps, considering the physical condition of the passengers on the steam locomotive that crosses the Usui Pass, I made it soft and easy to digest.

Moreover, it is very easy to eat.
If you choose the ingredients and put your chopsticks in, you can scoop the ingredients and the rice together.

The leftover rice does not fall apart in a strange way, and you can scoop it cleanly. This is amazing. This kind of thing is good.

Incense is also elaborate. There are 5 items in all.
There are lineups such as wasabi-zuke, hime-burdock, cucumber, eggplant, and pickled plum (very soft one).

There are also items that are carefully pickled incense.
Sweet and sour apricots are good to rest your chopsticks, but it is also luxurious to rest your chopsticks while enjoying various flavors of pickles.
Address
222 Yashimacho, Takasaki-shi, Gunma-ken, Japan, i-SITE Takasaki 2F
Business Hours
11:00am-10:00pm (last order for food and drinks at 9:30pm), lunch menu available until 4:00pm
Regular Holidays
None
TEL
4.オリタ焼まんじゅう店 Orita Yaki Manju Shop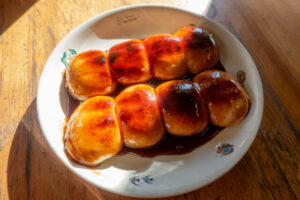 Store Information
I'll have a baked manju without any sauce.
Gunma's specialty baked manju is a steamed bun cooked with a sweet miso sauce. The bun is fluffy, and the burnt miso sauce adds a savory flavor and crispy texture to it when baked. There are only two tables available for dine-in, but be patient as there is only one person running the shop. Takeout may be a better option. Although there are tables available inside, it's recommended to be patient as the owner, a mother, cooks and wraps each manju individually on a small stove and handles the payment herself.
The thick, gooey sauce blended with sugar and red miso is quite sweet. The crispy texture of the sugar is irresistible.
The base is like a soft bread, made with rice flour and wheat flour. The point is to add the sauce after grilling, not during.
It's run by a single mother.
The style is to order from the window and wait for it to be grilled on a chair inside the store.

・Yakimanju

There are menus for An'iri and Anna's in the store, but
It seems to be Annasi by default.
(Maybe there's no ambiance.)

I have to confirm when to eat
Yakimanju is a food that has to be freshly baked!
Eat as soon as you buy it

Big manju.
The dough is fluffy like bread... Mantou is close.
Sweet bean paste miso
It goes well with the roasted aroma.

Really, this is a local snack
it was nice to be eaten
Address
108 Tamachi, Takasaki-shi, Gunma-ken
Business Hours
10:30am to 6:00pm
Regular Holidays
Irregular holidays.
TEL
5.はらっぱ 駅ビルモントレー店 Harappa Takasaki Pasta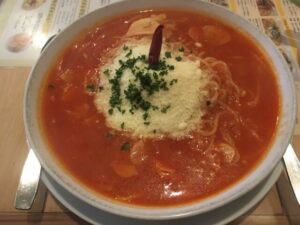 Store Information
At Harappa, we offer pasta to our customers based on the concept of a casual pasta restaurant like a ramen shop. We constantly strive to provide a cozy atmosphere where customers can fully enjoy and savor the taste of our pasta. We always prioritize the presence of our customers and seek to evolve to become a familiar place for them. It may seem obvious, but we believe in always putting our customers first.
I ordered the large serving, so it was quite a volume, haha. The shape was perfect, with a mountain of powdered cheese in the middle, making it look great.
Although many women were there, the tomato sauce was punchy with garlic, and the chili pepper had a strong impact. It was served piping hot, like soup pasta, and looking around, everyone had finished their soup too, so we did as well.
It's a delicious pasta that you can understand why it's so popular.
I'm a fan of fresh pasta, so I ordered the seafood and mushroom Montemare fresh pasta (1,169 yen excluding tax).
My daughter who went with me also ordered fresh pasta with tomato sauce.

After waiting about 10 minutes, it was served.
I was very grateful that paper napkins with tape were provided along with the silverware so that I would not stain my clothes with pasta sauce.

I don't really like fresh pasta because it's like eating udon, but this fresh pasta was chewy, but it didn't have the texture of udon and was delicious.
The sauce wasn't too spicy, and I could feel the acidity and sweetness of the tomatoes.
Address
222 Yashimacho, Takasaki-shi, Gunma-ken Takasaki Monteray 5F Restaurant Street
Business Hours
11:00am to 9:30pm (last order at 8:40pm)
Regular Holidays
January 1st
TEL
6.おっきりこみのふる里 Okkirikomi no Furusato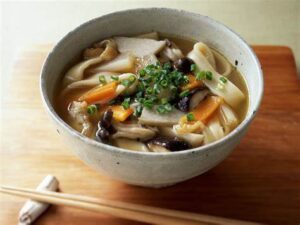 Store Information
If you want to try Okkirikomi, this is the place to go, even though it's a bit far. The restaurant has a traditional Japanese house feel, and the lady who runs it is very kind and welcoming. And what's more, right next to it is a unique museum called Chinpo-kan! If you don't know about it, look it up. It's a museum of erotic art, including old and modern works, and it's a famous tourist spot in Gunma. There's also Mizusawa Kannon nearby, so it's a perfect place to stop by for sightseeing and to try Okkirikomi, which I had with mountain vegetables, and they were delicious!
For those who are wondering how Okkirikomi is different from Houtou, Okkirikomi is made by boiling fresh noodles in soup, so the noodles have a slippery, slimy texture on the surface but are still firm inside. They are thinner and flatter than udon, so they're easy to eat and you'll finish them in no time. The soup base here is soy sauce, which is different from the common Suito-n, Hittsumi, or Dagoujiru.
Although transportation may be inconvenient by train or other means, this is a restaurant that I would highly recommend if you have the chance to visit.
The noodles are like flat himokawa udon.
The ingredients are simple and nice, such as carrots, burdock, and green onions.
I ate it right away.
Unlike the nearby Mizusawa udon, it takes a bit of getting used to as it can be easily cut with chopsticks. I understand why the lotus came with it.
The texture is more like wonton than udon, and it is very delicious. There was a lot of noodles, so I was worried that I wouldn't be able to finish it all, but the soup was lighter than it looked, and I didn't get tired of the soup.
The store clerk also has a local simplicity
Address
366 Uenoda, Yoshioka-cho, Kitaguma-gun
Business Hours
(Monday-Thursday) 11:00am-3:00pm (Saturday, Sunday, and holidays) 11:00am-5:00pm
Regular Holidays
Friday
TEL
7.登利平 Torihei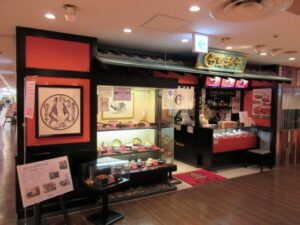 Store Information
This is a popular and well-known restaurant with multiple locations in Gunma. If you're visiting as a tourist, the location at Takasaki Station is easily accessible.
Chicken dishes have existed as a traditional Japanese cuisine for a long time, but specialized restaurants for this cuisine didn't appear in cities until the end of the Taisho era. The founder of Torihei, for example, was born in Kita-Senju, a downtown area in Tokyo at that time. In the early Showa era, they opened a chicken meat retail store in Maebashi. In 1953, their successor established the new Torihei by splitting from the original business. The "tori-ju" dish, which has been on the menu since then, was highly praised by customers for its delicious taste. The sauce at that time continued to live on in a sauce pot for half a century and has been inherited as the taste of Torihei
Toriju has thigh meat and breast meat that are dipped in sauce and grilled until golden brown.
When you take a bite, the aroma and deliciousness of the charcoal-grilled meat fills your mouth.
Definitely delicious.
Among the Toriju I have eaten in the past at this price, it is clearly the most delicious. And the difference from the soba just now is cloudy.
If you look for Gunma specialties, you will find that there are many dishes with pork or chicken, but I recommend eating Torishige at the same store if you are nearby.
Address
222 Yashimacho, Takasaki-shi, Gunma-ken Takasaki Monteray 5F Restaurant Street
Business Hours
11:00 to 21:30 (last order at 20:40)
Regular Holidays
closed irregularly (following the schedule of Montre Takasaki) during the New Year holiday.
TEL
8.こんにゃくパーク Konjac Park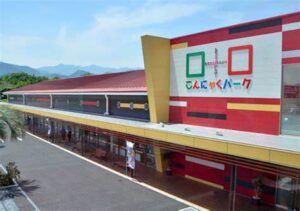 Store Information
This facility is much more crowded than the neighboring world heritage site, Tomioka Silk Mill. It's amazing that you can visit the factory, enjoy foot baths, and have a konjac buffet for free. There are face-in-hole panels everywhere and even some simple playground equipment. You can also buy souvenirs here. It's a really amazing place. However, the konjac buffet is often crowded, and the cleanliness is not well-maintained, so sometimes the area under the tables turns into a sea of konjac.
It is surprising that you can visit the factory and enjoy the buffet for free. The factory tour is like looking down on the factory from the observation passage, but most of the machines are working and you can see the products coming out in an orderly manner. Then Viking. Of course, it's just konjac, but it's made with a lot of tricks, and the taste and texture are different. Personally, I recommend Miso Dengaku. Chilled Chinese noodles and sashimi konnyaku are also delicious. Yuba flavor is also delicious. I mean anything is delicious.
Address
161-1 Oaza Koba, Kanna-machi, Kanra-gun
Business Hours
weekdays from 9:00 to 16:30 (last admission at 16:00) and on weekends and holidays from 9:00 to 17:30 (last admission at 17:00)
Regular Holidays
None
TEL
9.松島軒 Source katsu-don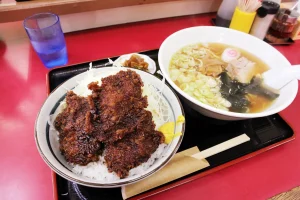 Store Information
I will try the main dish, the source katsu-don. Even though I ordered the large size, it was still smaller than the regular size at other shops, but the breaded pork cutlet was shining with sauce and looked just as good as other places. When I tasted it, it was quite moist, perhaps because of the generous amount of sauce on it, but it was delicious nonetheless. The meat was tender fillet, and the slightly thick julienned cabbage went well with the sauce. The special feature of this dish was the sauce, which was based on Worcestershire sauce but had a mild flavor and a strong sweetness from mirin, giving it a unique taste that was somewhere between the soy sauce flavor of the Shimotsuma katsu-don and the sauce flavor of the Kiryu source katsu-don. It was very tasty, and although I didn't finish the wonton soup, I finished the rest of the dish.
The restaurant has both counter and table seating, but it's not very spacious. It's an old-established restaurant that opened in 1937, but it's easy to enter, and even after I arrived, more customers came in, and by the time I left, which was close to closing time, it was packed.
There was a customer drinking alcohol and snacking on curry roux, and I was surprised to see that the curry was completely yellow. I thought I would try the curry next time. I was satisfied with the meal and left with my companion, Mimi-go MK-2, disappearing into the night streets of Takasaki.
Delicious food can lift one's spirits
This time it's a large serving, but this was the normal size of other shops, but the cutlet's clothes are shining with sauce and it looks as good as other shops.
When I tried to eat it, it was moist because I added a lot of sauce, but this is delicious.
The meat of the cutlet is a fillet that is soft enough and has plenty of sauce, so it goes well with the slightly thick shredded cabbage.
The delicious point this time is that this sauce is based on Worcestershire sauce, but the sauce taste is light and the sweetness of mirin is quite strong, giving it a unique taste.
The taste was just between the soy sauce flavor of Shimonita Katsudon and the sauce flavor of Kiryu Sauce Katsudon.
However, it was so delicious that I didn't drink all the wontanmen soup, but I ate it all.
Address
5-6 Wakamatsu-cho, Takasaki City, Gunma
Business Hours
Open from 11:00am to 8:00pm
Regular Holidays
irregular holidays
TEL
10.峯岸大和屋  Minagishi Daimon-ya Yakisoba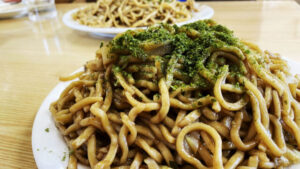 Store Information
Minagishi Daimon-ya is a restaurant that serves delicious yakisoba (fried noodles). The yakisoba is cooked on a large iron griddle, and the aroma of the sauce wafts through the air. The noodles are cooked until crispy and are mixed with a variety of ingredients, including pork, cabbage, and bean sprouts. The dish is finished with a special sauce that has a unique sweetness and a hint of spice. The combination of the crispy noodles and the savory sauce is a perfect match, and it's no wonder that Minagishi Daimon-ya's yakisoba is so popular. If you're ever in the area, be sure to give it a try!
The yakisoba is thick, flat noodles that are grilled with plenty of lard and finished with two types of low-acidity sauces.
When you try it, the sweetness and aroma of the sauce will whet your appetite, and the chewy, thick noodles will make your throat go down even better. There is deliciousness to be tasted.
The only ingredient is cabbage, but it's fried with lard, so it's very voluminous and flavorful, but it's lighter than it looks, so even if you eat the "extra-large" size, your stomach won't get heavy at all.
The delicious point of yakisoba is the price, which is 580 yen for the extra large size, which is more than 2 servings, and 250 yen for the small size.
When I shared it with Usako-chan...even though I was full, I ate 1/4 instead of one bite.
"The chewiness of the thick yakisoba noodles and the good compatibility of the sauce is addictive"
Address
19-10 Nishihoncho, Ota City, Gunma Prefecture
Business Hours
Open from 9:00 a.m. to 6:00 p.m. Yakisoba is available starting from 11:00 a.m
Regular Holidays
Tuesdays
TEL
Thank you for watching until the end
What about trying the local cuisine when you visit Gunma prefecture? Any restaurant you go to serves delicious food, so it's sure to be a great memory.